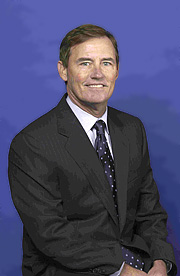 I am Tom Hart and I am a Trial Lawyer. Welcome to my website.
Toxic Torts and Personal Injury. The majority of my legal career has involved the representation of plaintiffs injured as a result of toxic exposures. I began my work in toxic tort cases in 1978 while a law student working as a law clerk. After graduation from law school in 1980, I worked on a wide variety of toxic exposure cases, generally on behalf of the injured plaintiff. My experiences included cases involving asbestos, silica, benzene, DES, tobacco, Dalkon Shields, and toxic shock syndrome.
Thousands of Americans suffer from asbestos and benzene exposures. I have handled cases involving mesothelioma and leukemia.
I have handled a wide variety of negligence, product liability and construction accident litigation. I have represented clients injured or killed as a result of defective automobiles, defective household products and defective workplace products.
For example, many children are injured yearly from defectively designed gas cans and I have secured compensation for many seriously burned children.
I have represented clients injured on board cruise ships, injured while working on large construction projects, injured while working in an oil refinery, injured while working for the telephone company and injured while working at home.
I have done trials or other legal work in almost every state of these United States. Additionally, I have done legal work in three territories of the United States and approximately eight foreign countries. If you have a trial  anywhere in the USA that you want to discuss, please contact me.
Class Actions. I served as Lead Class Counsel in the first Nationwide Class Action for toxic tort claims in Wells v. Raymark, C.A. No. 87-1935, U.S. District Court, District of Kansas, Wichita Division, from January 1987 – 1990.
I have served as Co-Lead Counsel in a Class Action involving toxic exposures in the United States Virgin Islands. , Martinez v. Virgin Islands Alumina Corp., et. al, C.A. 184/93 , Territorial Court of the Virgin Islands, St. Croix Division and Barnes v. Bechtel Corp., et. al, C.A. 21/95, District Court of the Virgin Islands, St. Croix Division. I also served as Co-Lead Counsel in Delgado v. Shell Oil Co., et al, C.A. 95-21074, U.S. District Court for the Southern District of Texas, on behalf of persons affected by DBCP in approximately a dozen countries around the world.
Business Litigation. I have handled many serious business litigation matters. I successfully represented small business owners with lender liability claims against large national banks. I have represented an international financial conglomerate in complex claims involving corporate governance. I have asserted claims in insurance arbitration on behalf of businesses suffering catastrophic fire and hurricane losses. If you have a business matter going to trial that you want to discuss with me, please contact me.